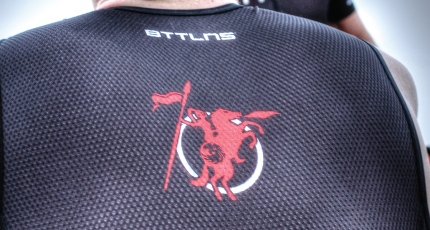 Trisuits women
Which trisuit suits me best? Does it meet my requirements and do I look good with it? The most important thing is that it adapts to your body, that it has a woman-specific fit and that it is comfortable to wear. Does the trisuit fit perfectly at the chest, around the shoulders and around the hips?
In addition, the fabric and chamois are also important for covering longer distances.
Material
A good trisuit should be comfortable over the entire distance. That's why it's made of breathable material, without becoming transparent. Extra breathable on the back for cycling and walking as well as sufficient sun protection. The soft fabric inside and the flat seams ensure that there are no abrasion spots.
Front or rear zipper?
For ladies, a toilet stop is a bit more complex than for men. However, you can choose a trisuit with the zipper on the front or on the back. If it is over short distances, the chance is very small that you will have to stop for a toilet break. For longer distances it is better not to take any risks and to choose a front zipper.
With sleeves or without sleeves?
It's tempting to choose based on only looks. More important is what you use it for. A sleeveless trisuit is easier to use when swimming without a wetsuit, so you have more freedom of movement. Always check the competition rules, there are competitions where you can only use sleeveless trisuits.
A short sleeved trisuit is a good choice for longer distance, it gives an aerodynamic advantage and it protects your shoulders from the sun.
So, depending on which competition choose which trisuit is the best for you!
Maintenance
Your trisuit should be washed at 30 degrees with a neutral detergent. Hanging up and letting it dry is the best thing you can do. Also watch out for sharp edges to avoid cracks in your trisuit.