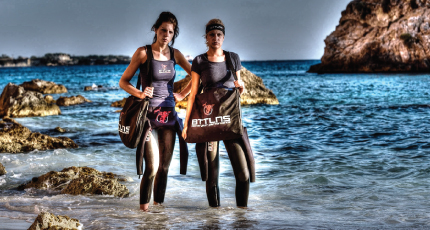 Triathlon Accessories
Triathlon accessories make the life of a triathlete a lot easier. Small accessories that save a lot of effort and simply make the race easier. Triathlon accessories are also useful if you only practice one of the three disciplines.
Chipband:
At the start of a race, you will usually receive a chip to register your time and/or intervals. In addition, you often get a standard tyre that is less comfortable. Having your own chipband is only a small investment for more comfort and hygiene. If you participate in other competitions where your time is registered, you can also use that chip tape.
Number belts:
Stop puncturing your own trisuit or sportswear with safety pins. Use a numberbelt so you don't have to damage your own clothes and can easily attach your start number to the elastic band. You can easily switch your start number from back to front when changing disciplines, there will also always be room for a few gels or bars.
Quick Laces:
The quick laces allow you to be in the changing area for as short a time as possible. You replace your classic laces with quick laces and you step into your running shoes, close the quick release and your shoe is right at your foot. Leave your quick laces in your shoe, this way you always save time when putting on your running shoes.